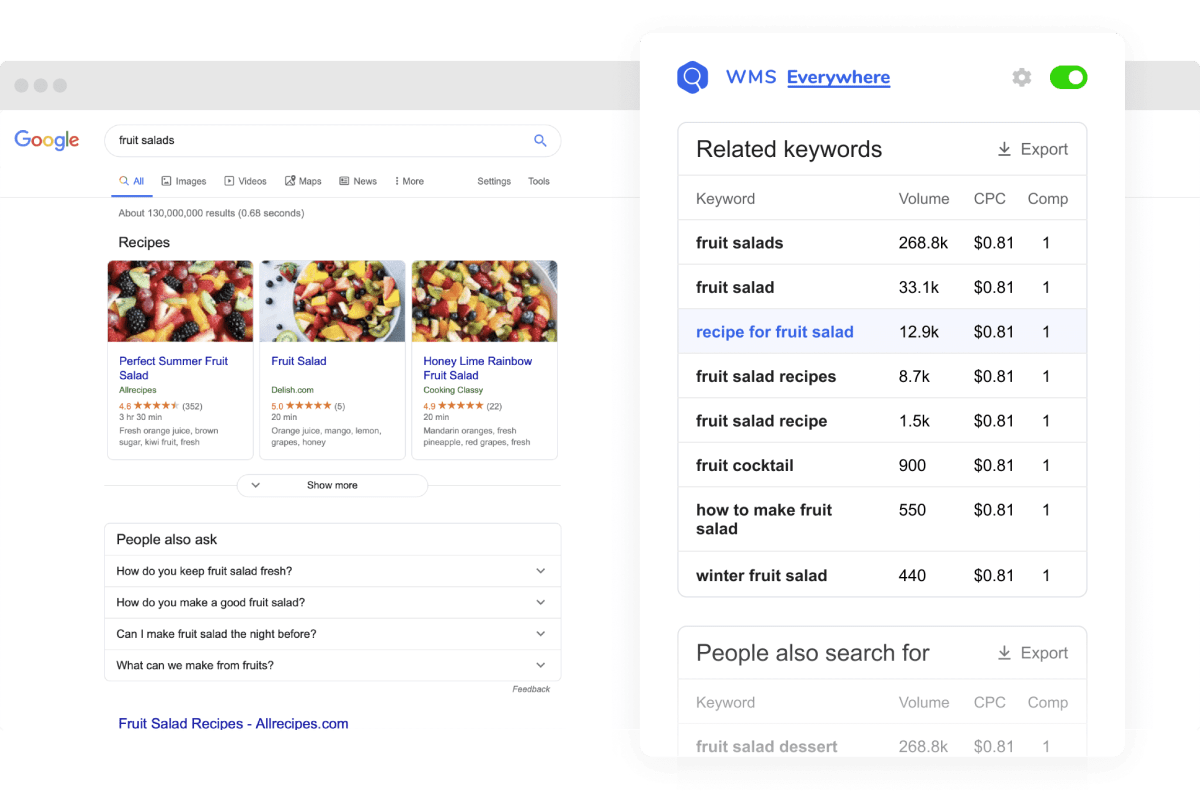 If you are a SEO expert or Digital Marketer, then you have already used keyword everywhere for keyword research and also their volume search.
As we all know that keyword everywhere are now shut down their free research tool services and also few days ago uber suggest which are incorporated with The Neil Patel is now a paid tool. For Now Digital Marketers which are using these research tools are now paid and now they should have to spend some penny to use these all.
We have an Free Google Extension which can be used for the purpose of keyword research and volume research and you can give a try for this.
New Alternatives for Keyword Everywhere:
WMS Everywhere:
Here from this you can research keywords inside your Google Search. The WMS Everywhere can be used by using your chrome browser extension with free of cost.
The WMS Everywhere browser extension is the easiest tool which covers search volume, cost per click and keywords inside Google search results – free and on-demand.
Currently WMS Everywhere is available for Google Chrome (Firefox Soon). You can Gain access to search volume, cost per click and related keywords without leaving Google search results.
Top Three Features:
Search volume
The running average of the monthly search volume for each keyword over the last year.
Cost per click
The average expected cost per click (CPC) paid by advertisers on Google AdWords.
Related keywords
A compilation of related keywords to the current search, including what people searched for instead.
How it works?
Add extension.
Search Something on Google
Get your keyword recommendations.
Here is Google Extension Link from where you can download the extension.
https://chrome.google.com/webstore/detail/wms-everywhere/chbmoagfhnkggnhbjpoonnmhnpjdjdod